Montreal Maid Cleaners
/
Friday, 26 June 2020
/
Published in
Airbnb Cleaning
,
Apartment Cleaning Services Montreal
,
Area Rug Cleaning
,
carpet cleaning
,
Carpet Cleaning Services
,
Cleaning services
,
Commercial Cleaning Services
,
Condo cleaning services
,
Floor Waxing and Stripping Services
,
Housekeeper
,
Janitorial Services
,
Move In / Move Out Cleaning Montreal
,
Pre and After Party Cleaning Services
,
Residential & Commercial Cleaning Guide
,
Residential Cleaning Services
,
Spring Cleaning Montreal
,
Spring Cleaning Services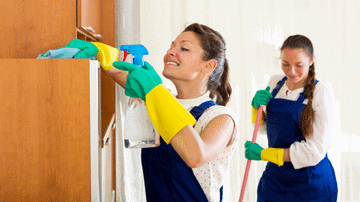 When you hire Montreal Maid Cleaners, you're hiring a team of professionals. One of the unique marks of The Montreal Cleaners professional cleaning service is that we clean and sanitize your home with a proper plan in mind. A strategy and technique that takes on cleaning in a systematic, organized and planned way while having the opportunity to fulfil your custom wishes.
The Montreal Cleaners is incorporating in Montreal, Laval, and Longueuil over the ten long years and we the most professional and trained cleaning staff which surpasses your expectations relating to cleaning works. Montreal Maid Cleaners provides you with all those cleaning services which you usually need in your housekeeping chores.
Our every task is performed under the supervision of professionals and trained personnel. Montreal Maid Cleaners proceed following the framework of we have developed to clean the entire house. We have a detailed working schedule which covers every detail you can consider while getting your space clean. Our cleaning professionals start work according to the contract you have just signed. They perform the following essential tasks.
Dusting
Not to mention, the first and the leading task is to wipe off the dust from all the surfaces in your space. Our professional maids cleaners go from left to right and from top to bottom while cleaning the dust. Most importantly, they wipe off dust in such a way that stops the dust to scattered around. We remove dust buildup form every object like ceiling fans, lights fixtures, furniture, wooden tables, door tops, windows sills and frames of the picture you have in your house. 
Vacuuming Work
Vacuuming is essential for getting rid of dust buildup from the carpet, covers of furniture and many other objects. The Montreal Cleaners has the most powerful vacuum machines that lift all the dirt particles and dust without damaging them.
We ensure you a hygienic and thoroughly sanitized kitchen where your food is safe from bacteria and other allergens. Our Montreal Maid Cleaners perform the following tasks in kitchen cleaning.
She was wiping off the surfaces of countertops, stovetops and cutting boards.

Remove the dust buildup from the surface of appliances.

Clean the food crumbs from the walls and floor

Disinfect the dishwasher, microwave and tea maker

Remove all the spots from the walls, floor and cabinets.
Bathroom cleaning is inevitable for a neat, clean, healthy, hygienic and organized house. Our professional cleaners clean every object in the bathroom. Like;
Clean the sink in details. Unclog the drainage.

Deal with the mess in the toilet and remove the pale spots and grime buildup.

Clean the walls and tiles.

Remove soapy and scum spots from the floor.

Wipe off the scum spots from the tiles and grout.

Cut the rust buildup from the stainless steel pipes.

Unclog the showerhead.

Clean the bathtub.
Our professionals maid clean out the entire bedroom, along with the bed, carpet, tables, walls, tiles, grout, and dust spots. They clean it thoroughly and organize it in a way as you want to. Make the bed, change the bedsheets, and fluff the pillows. We assure you a neat, clean, and tidy bedroom.
Either it's for a deep cleaning, moving in cleaning or moving out cleaning or on a regular basis, daily, weekly, bi-weekly or monthly basis or housemaids or common area cleaning for apartment buildings, regular shared places cleaning, end of tenancy, after construction cleaning services, commercial offices, Floor Stripping and Waxing, Hotel, Motel & Airbnb Cleaning, medical/dental facilities, restaurants, cpe / daycares cleaning, Healthcare, Dental and Medical Office Cleaning, fitness / gym cleaning, Apartment & Condo Building Cleaning  deep spring clean and spring cleaning services you are at the right place. Our housemaids are highly trained to deliver excellent residential cleaning services throughout The Great Montreal.
Commercial, Office and Residential Cleaning Services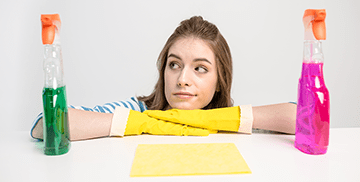 Commercial, Office and Residential Cleaning Services
Provider Name
The Montreal Cleaners
,
1200 McGill College Avenue, Suite 1100
,
Montreal
,
Quebec
-
H3B 4G7
,
Telephone No.1844 294 2670
Montreal
Montreal, Longueuil, Laval, Quebec, Québec, Lévis, Gatineau, Blainville, Brossard, Boucherville, St-Hubert, Pointe-aux-Trembles, Rivière des Prairies, Plateau Mont-Royal, Outremont, Westmount, Châteauguay, Griffintown, Bonaventure, Auteuil, Rive Nord, Rive Sud, ​Chomedey, Duvernay, Fabreville, Îles-Laval, Laval-des-Rapides, ​Laval-sur-le-Lac, Laval-Ouest, Pont-Viau, Sainte-Rose, Sainte-Dorothée, Saint-François, Saint-Vincent-de-Paul, Vimont, Rosemont, Ahuntsic, Cartierville, Ville St-Laurent, Anjou, Montréal-Nord, Rivière-des-Prairies, Pointe-aux-Trembles, St-Léonard, Île-des-Sœurs, Beaconsfield, Île Perrot, Senneville, Ste-Anne-de-Bellevue, Kirkland, Île Bizard, Montréal-Est, Dollard-Des-Ormeaux, Dorval, Pointe-Claire, Lachine, Ville Lasalle, Centre-ville, Vieux-Montréal, Côte St-Luc, Hampstead, Westmount, Outremont, Montréal-Ouest,Mont-Royal , Côte-des-Neiges, Notre-Dame-de-Grâce, Verdun, Boucherville, Varennes,Longueuil,St-Hubert,St-Lambert , Brossard, La Prairie, Ste-Julie, St-Bruno, Saint Bruno de Montarville, Beloeil, St-Hilaire, St-Basile-le-Grand, Chambly, La Cité-Limoilou, Les Rivières, Sainte-Foy, Sillery, Cap-Rouge, Charlesbourg, Beauport, La Haute Saint-Charles
DescriptionBest Residential and Commercial Cleaning Services Company in Montreal The Montreal Cleaners is the best residential and commercial cleaning company in Montreal.
Professional Montreal Maid Services. We are professional Condo & Apartment Cleaning Services and housemaids across Montreal and Quebec. Free Quote. We are the best Residential Apartment & Condo Green Cleaning Services Montreal Housemaids Services & Domestic Cleaning Services, Residential House & Apartment Cleaning Services Montreal, Apartment Cleaning Services Montreal, Regular Residential House Cleaning Services Gatineau Ottawa, House Cleaning & Maid Services in Montreal, Laval, Longueuil. High Quality Maid Cleaning. Call us for a free quote.