Thursday, 09 February 2023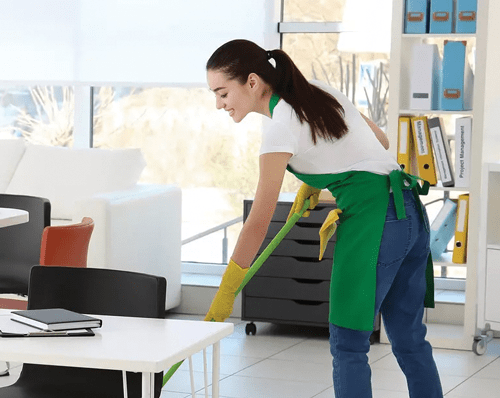 The average cost of a commercial cleaning service can vary depending on several factors such as the size of the commercial space, frequency of cleaning, and the scope of services offered in Montreal, Laval, Longueuil, Point Claire, West Island, Dollar des Ormaux DDO, Lasalle, Lachine, Dorval, Ahuntsick, Vaudreuil, Brossard, Pierrefonds, Boucherville, Blainville, Hochelaga, Champlain, St-Hubert, Pointe-aux-Trembles, Rivière des Prairies, Plateau Mont-Royal, Outremont, Westmount and The Great Montreal Area, Gatineau and Quebec city. On average, the cost can range anywhere from $0.15 to $0.30 per square foot per cleaning. For a standard 10,000 square foot commercial space, the average cost would be between $1500 to $3000 per cleaning. The cost may also vary based on whether you opt for a one-time deep cleaning or a recurring cleaning service. Some companies may also charge extra for supplies and equipment, so it's always a good idea to ask for a detailed quote before hiring a cleaning service.
The average cost of commercial cleaning services varies depending on several factors, including the size of the facility, the frequency of cleaning, and the type of services required. Some common factors that affect the cost of commercial cleaning services include:
Size of the facilityThe larger the facility, the more time and resources are required to clean it, which can increase the overall cost of the cleaning services.
Frequency of cleaning:
The frequency of cleaning also affects the cost of cleaning services. For example, daily or weekly cleaning will cost more than monthly or bi-monthly cleaning.
The type of commercial cleaning services required also affects the cost of cleaning services. For example, deep cleaning, window washing, carpet cleaning and floor stripping and waxing can cost more than basic cleaning services.
Location:
The location of the facility also affects the cost of cleaning services. For example, commercial cleaning services in a densely populated area like Montreal may cost more than in a rural area.
In general, the average cost of commercial cleaning services in Montreal, Laval, North Shore, Longueuil, North Shore, Québec, Lévis, Trois-Rivières, Gatineau, Ottawa and surrounding areas can range from $30 to $50 per hour, with a minimum charge of around $100 to $150 per cleaning session. However, the final cost will depend on the specific factors listed above and can vary greatly from one provider to another.
The cost of commercial cleaning services can vary greatly depending on a number of factors such as the size of the building, frequency of cleaning, type of cleaning required and location. Generally, a commercial cleaning company in Montreal charges between $25 and $45 per hour for basic cleaning services such as dusting, mopping, and vacuuming. However, for more specialized services such as carpet cleaning or window washing, the cost can be higher. It is best to get a quote from multiple companies and compare their services and prices to find the best option for your business.
To know more and for further booking and details, feel free to visit the official website.
https://www.themontrealcleaners.ca/en/
What are you waiting for? Visit the site and make your commercial cleaning easy and productive.
Whether it's for a deep cleaning, moving in cleaning or moving out cleaning or on a regular basis, daily, weekly, biweekly or monthly basis or housemaids or common area cleaning for apartment buildings, regular shared places cleaning, end of tenancy moving in and moving out cleaning services, after construction cleaning services, commercial offices, Floor Stripping and Waxing, Hotel, Motel & Airbnb Cleaning, medical/dental facilities, restaurants, cpe / daycares cleaning, Healthcare, Dental and Medical Office Cleaning, fitness / gym cleaning, Apartment & Condo Building Cleaning  deep spring clean and spring cleaning services you are at the right place. Our house are highly trained to deliver excellent residential cleaning services throughout The Great Montreal.