2023 Things to Consider Before Booking a Cleaning Service Near Me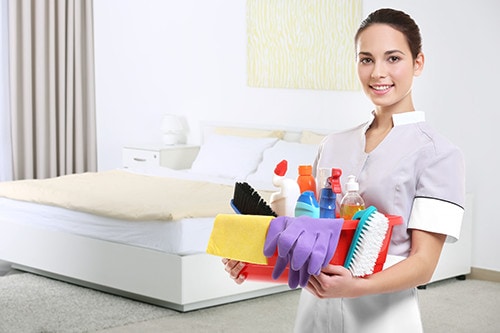 You love your house and you want to keep it clean as much as possible which is why you call a cleaning service. But have you ever stopped to think about what leads you to this decision? Often, homeowners assume that cleaning services are the only way because they don't have the time or the skill sets necessary to clean their home. Well, this article will change some of those misconceptions and show you how to choose a cleaning service that's right for you in Montreal, Laval, Longueuil, Point Claire, West Island, Dollar des Ormaux DDO, Lasalle, Lachine, Dorval, Ahuntsick, Vaudreuil, Brossard, Pierrefonds, Boucherville, Blainville, Hochelaga, Champlain, St-Hubert, Pointe-aux-Trembles, Rivière des Prairies, Plateau Mont-Royal, Outremont, Westmount and The Great Montreal Area, Gatineau and Quebec city.
When considering a cleaning service, there are several things to consider to ensure you're making the right choice for you and your home or office. Here are a few tips to keep in mind:
Budget: Determine your budget for office or house cleaning services and choose a company that offers services within your budget. Be sure to consider the frequency of cleaning and the number of rooms or areas that need to be cleaned when making your budget.
Housekeeping services offered: Make sure the cleaning service offers the services you require, such as deep cleaning, spring cleaning, regular cleaning, carpet cleaning, floor cleaning, general cleaning, window cleaning, etc.
Availability: Make sure the cleaning service is available when you need them. Consider the company's hours of operation and booking policies.
Reputation: Research the cleaning service's reputation through online reviews and recommendations from friends or family.
Insurance and liability: Check that the cleaning service has insurance and liability coverage to protect your property in case of damage or accidents.
Professionalism and reliability: Make sure the cleaning service is professional and reliable. Look for a company with a strong reputation for quality and customer satisfaction.
Environmentally friendly: If you are environmentally conscious, consider a cleaning service that uses eco-friendly cleaning products.
By considering these factors, you can find the right cleaning service that meets your needs, budget, and preferences.
A cleaning service can be a great way to free up time and money in your life, and leave you free to do the things you want. Before hiring a cleaning services, though, make sure you're making an informed decision about what you're getting into. A good place to start is by reading through the checklist above; it'll help you evaluate potential cleaning services before you hire them in Montreal, Laval, North Shore, Longueuil, North Shore, Québec, Lévis, Trois-Rivières, Gatineau, Ottawa and surrounding areas.
Considered all of the above facts? Hopefully, this article can be a helping hand for you in your next decision. When it comes to hiring a cleaning service, there are lots of decisions to make and information to gather – don't be overwhelmed! Use this as your checklist if you need one. Good luck, and congratulations on your recent move!
To know more and for further booking and details, feel free to visit the official website.
https://www.themontrealcleaners.ca/en/
What are you waiting for? Visit the site and make your commercial cleaning easy and productive.
Either it's for a deep cleaning, moving in cleaning or moving out cleaning or on a regular basis, daily, weekly, biweekly or monthly basis or housemaids or common area cleaning for apartment buildings, regular shared places cleaning, end of tenancy moving in and moving out cleaning services, after construction cleaning services, commercial offices, Floor Stripping and Waxing, Hotel, Motel & Airbnb Cleaning, medical/dental facilities, restaurants, cpe / daycares cleaning, Healthcare, Dental and Medical Office Cleaning, fitness / gym cleaning, Apartment & Condo Building Cleaning  deep spring clean and spring cleaning services you are at the right place. Our house are highly trained to deliver excellent residential cleaning services throughout The Great Montreal.
Summary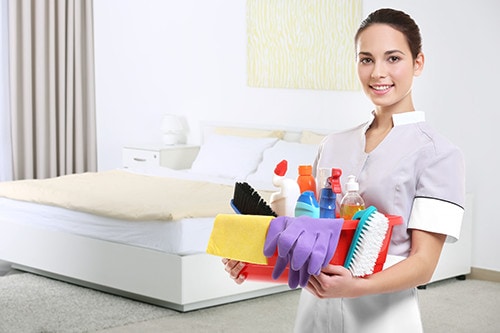 Article Name
2023 Things to Consider Before Booking a Cleaning Service
Description
Thinking about hiring a cleaning service? Before you book with anyone, you need to make sure that company is reliable and experienced.
Author
Publisher Name
Publisher Logo