House Cleaning Services Across Montreal, Westmount, Mont-Royal, Outremont, Laval and Longueuil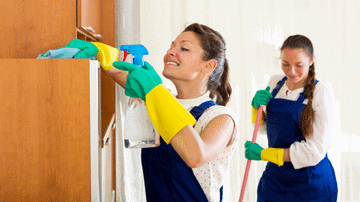 House Cleaning in Montreal
The Montreal Cleaners offers as a residential cleaning service. Your time is valuable, so we want to be the service that will not stop you from doing what you need to do.
At The Montreal Cleaners services, it is our belief that clean means more than just a physical experience. The spotlessness in your place of residence affects your mind and body and your reaction to it.
The Montreal Cleaners makes sure that all your house, apartment, condo is perfectly cleaned. There are some obvious benefits of cleaning first and foremost, a clean home is happy home. We all know that germs are everywhere, yet some germs especially the ones found in the kitchen, bathroom and nursery may create and spread illnesses. However, it is evident that you cannot eliminate all germs, but cleaning and disinfecting/sterilizing is, without a doubt, the best offense against them. Recurrent, regular upkeep can also help carpets and furniture last longer. Frequent vacuuming can help extend the life of carpets and rugs by hindering dirt from being ground in, which will result in destroying carpet fibers. If you cannot keep a regular cleaning routine, hiring the services of professional cleaning company will save you money in the long run.
Our friendly and experienced cleaners will come to your house on time and listen to your requirements. Once they've been given their instructions, they get to work right away and don't bother you until they're done. They will clean your home from top to bottom. From dusting to vacuuming to cleaning your windows and furniture, you are assured of a clean and sanitized home at the end of the day.
Our team composed of professional cleaners and maids will make sure you will come home to a clean house or apartment. Why do we guarantee our services?  because, we are experienced and we have been servicing Montreal, Plateau Mont-Royal, Mont-Royal, Vieux-Montréal, Terrebonne, Saint-Eustache, Boisbriand, Laval, Longueuil, Blainville, Vancouver, Boucherville, Île-des-Sœurs, Repentigny, Rivière des Prairies and Pointe-aux-Trembles, Gatineau, Ottawa, Outaouai, Westmount, Brossard, Saint Sauveur, Sainte-Thérèse, candiac, Saint-Bruno-de-Montarville, Hampstead, Verdun, Outremont, Plateau-Mont-royal and Granby for over 15 years.
Commercial, Office and Residential Cleaning Services
Commercial, Office and Residential Cleaning Services
Provider Name
The Montreal Cleaners
,
1200 McGill College Avenue, Suite 1100
,
Montreal
,
Quebec
-
H3B 4G7
,
Telephone No.1844 294 2670
Montreal
Montreal, Longueuil, Laval, Blainville, Gatineau, Ottawa, Brossard, Boucherville, St-Hubert, Pointe-aux-Trembles, Rivière des Prairies, Plateau Mont-Royal, Outremont, Westmount
DescriptionBest Residential and Commercial Cleaning Services Company in Montreal The Montreal Cleaners is the best residential and commercial cleaning company in Montreal.
House Cleaning Services Across Montreal. We are the best Residential Apartment & Condo Green Cleaning Services Montreal Housemaids Services & Domestic Cleaning Services, Residential House & Apartment Cleaning Services Montreal, Apartment Cleaning Services Montreal, Regular Residential House Cleaning Services Gatineau Ottawa, House Cleaning & Maid Services in Montreal, Laval, Longueuil. High Quality Maid Cleaning. Call us for a free quote.