Best Commercial Cleaning & Janitorial Cleaning Company
We will work with you to establish a Commercial Cleaning Services and sanitization program that works best for you and your environment. Trust us for your cleaning needs. Feel free to contact us for a free quote.
Commercial Office Cleaning & Janitorial Services in Montreal
Your office will need to be looking especially inviting. Potential clients who visit a clean office leave with a favorable impression of the place. A clean and tidy office increases the employees productivity and help them concentrate on their work. The Montreal Cleaners maids will clean your office in a sustainable way in Montreal, Laval, Longueuil, North Shore, South Shore, Gatineau, Ottawa, Quebec, Lévis and suburb areas.
By using green cleaning solutions, your employees do not have to worry about inhaling harmful chemicals or touching surfaces.
As office cleaning requirements vary from client to client, we provide bespoke commercial cleaning solutions, tailored to the needs of each individual business.
Our Montreal maids cleaners and cleaning lady service the GMA area, Great Montreal Area and specialize in out-of-hours office cleaning. We also pride ourselves on the vetting and training of our cleaners and we appreciate how important this is to our customers.
Clean and sanitize restroom fixtures
Empty all trash receptacles
Trash collection and recycling
Vacuum all carpeting and spot clean as needed
Dust and polish furniture as needed
Dust window blinds and horizontal surfaces on a regular cleaning basis
Clean Kitchen/Break Room fixtures and appliances
Sweep and Mop any tile or hard flooring
Toilet cleaning and disinfecting
Restroom cleaning and disinfecting
Kitchen and Break Room cleaning and disinfecting
Refilling restroom supplies
Spot Cleaning
Rubbish collection
Cleaning reception area and foyers
Cleaning of light fixtures and skirting boards
Vacuuming
Entranceways and corridors cleaning
Conference room cleaning
Common area cleaning
Elevators and stairways cleaning
Dusting of work spaces, surface areas and office equipment
Clean entrance glass and any interior glass.
Dust air vents and returns along with ceiling fans on a regular basis.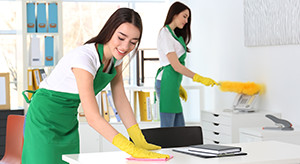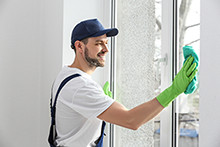 For high quality service, we suggest that we come to your house or office to inspect and evaluate the area that requires cleaning. This will be done at absolutely No Cost.
Our Cleaning Services in Montreal
Janitorial services in Montreal

Furniture cleaning in Montreal

Pressure washing in Montreal

Ventilation & duct cleaning in Montreal

Bulb & ballast replacement in Montreal

Office Cleaning in Montreal
Our cleaning services extend to all kinds of Montreal businesses such as:
Commercial Cleaning Services

Office Cleaning Services

Professional Offices

Medical & Dental Clinics

Office Buildings

Daycare & School

Day Care Centers

Clinics

Restaurants

Churches/Places of Worship

Medical Facilities

Retail Stores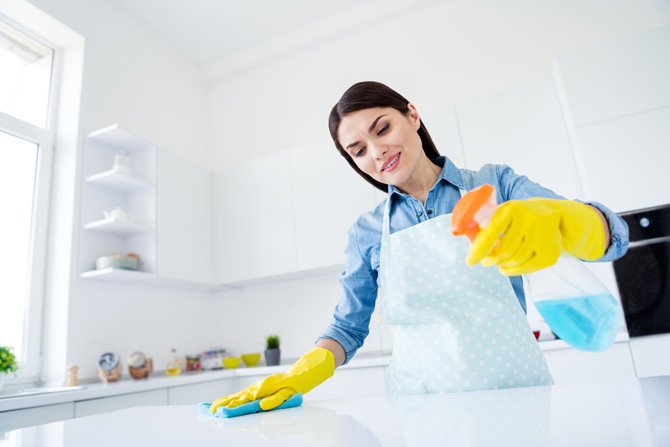 Thursday, 11 May 2023
/
Published in
Airbnb Cleaning
,
Apartment Cleaning Services Montreal
,
Cleaning services
,
Commercial Cleaning Services
,
Condo cleaning services
,
Disinfection & Cleaning Services
,
Janitorial Services
,
Move In / Move Out Cleaning Montreal
,
Office Cleaning Montreal
,
Pre and After Party Cleaning Services
,
Spring Cleaning Montreal
Regular cleaning and deep cleaning are totally different things. Regular cleaning involves the dusting of the home and the removal of dirt. In comparison, deep cleaning involves the cleaning of each and every corner of the home in Montreal, Laval, North Shore, Longueuil, North Shore, Québec, Lévis, Trois-Rivières, Gatineau, Ottawa and surrounding areas.
So each homeowner must clean the home deeply to remove all microbes along with dirt. No doubt microbes are the major reason to spread diseases. In that case, you should consider vacuuming, mopping, wiping, and disinfecting surfaces. All these steps will remove dirt, dust, bacteria, and virus.
Through deep spring cleaning, you may remove grime, pathogens, and deep dirt. Commonly deep cleaning focuses on the areas which may be neglected during regular cleaning. Let's take a look at the following reasons for deep home cleaning:
Uplifts your mood:
A dirty and messy home never gives you comfort and peace of mind. It is just a stressful place for you to live. In that case, you have to keep clean, ordered, organized, and mess-free your home. It will not only look aesthetic but also uplift the mood of you and your family.
Though it is not an easy task to completely clean the home, so, you must hire a reliable, certified, trained, and insured cleaning company. The experts will perform a better job of uplifting your mood.
Eliminates bacteria and viruses:
A clean home is the only place where you may live without any risk of bacteria and viruses. However, germs are present everywhere, such as in hospitals, schools, offices, and homes. These germs breed and spread many diseases. So it is much more essential to remove all these germs, bacteria, and viruses. It is possible only when you focus on deep cleaning, not just dusting and regular cleaning.
Invest in the right deep cleaning company and give your home a germ-free environment. Not only this, a clean home look perfect, fresh, and smell good.
Lessons allergy symptoms:
The presence of bacteria, viruses, and allergens is the major cause of serious issues. Many allergens, dust, and dirt particles cause allergic reactions. These may be a runny nose, painful throat, and watery eyes. All these symptoms have a major effect on the quality of life. Now the question is from where these allergens come. The main cause of allergens is bad air containing dust and dirt.
Commonly allergens come from the outside air. So, keep your outside air clean by deep home cleaning. Ask the right company to lessen all the allergens in the air.
Wards off pests:
When you don't put garbage out of the home, it means you are giving enough space for pests and rodents to live in your home. So it is necessary for you to put garbage and trash out of the home daily. Keep your home maintain and clean to live a healthy life.
Improves indoor air quality:
Maybe your air is filled with dust and dirt. It is not a good thing for you and your family because it may cause many issues. These may be fever, eye irritation, and asthma. So, keep the indoor air clean.
A home is a peaceful place where you may live aesthetically and orderly. Therefore you also need to keep your home clean to live a healthy life. Always focus on deep home cleaning to remove dust, dirt, microbes, pathogens, germs, bacteria, and grime. By doing this, you may make your home a safe place to live.
Though you don't have much equipment and ways to clean your home, so, it is the right time to call our maids cleaners experts. The professionals of the company have all equipment, cleaning products, and the right ways.
Moreover, all the experts are trained, certified, and insured. They have the skills to clean the home to satisfy customers in all aspects. Suppose you want to know more about the company. 
Hiring a professional commercial cleaning company like The Montreal cleaners is the better investment. The professionals maids cleaners of the company ease your cleaning process and take away your stress. The company is not only trained but also offers cost-effective services in Ahuntsic, Anjou, Baie-d'Urfé, Beaconsfield, Côte-des-Neiges, Côte-Saint-Luc, Downtown Montreal, Dorval, Hampstead, Hochelaga-Maisonneuve, Kirkland, Lachine, LaSalle, Plateau-Mont-Royal, Sud-Ouest, Mercier, Mile End, Montréal-Est, Montreal North, Notre-Dame-de-Grâce (NDG), Outremont, Pierrefonds-Roxboro, Pointe-Claire, Pointe-Saint-Charles, Rosemont-La Petite-Patrie, Sainte-Anne-de-Bellevue, Saint-Laurent, Saint-Léonard, Saint-Michel, Senneville, Verdun, Ville-Émard, Villeray, West Island, Westmount, Auteuil, Chomedey, Duvernay, Fabreville, Îles-Laval, Laval-des-Rapides, Laval-Ouest, Pont-Viau, Sainte-Dorothée, Sainte-Rose, Saint-François, Saint-Vincent-de-Paul, Vieux-Longueuil (Old Longueuil), Saint-Hubert, Greenfield Park, LeMoyne, Saint-Lambert, Gatineau, Ottawa and Quebec.
For further detail about each service, you may visit the website https://www.themontrealcleaners.ca/en/. Hopefully, you will find the right cleaning service according to your needs!
Either it's for a deep cleaning, moving in cleaning or moving out cleaning or on a regular basis, daily, weekly, biweekly or monthly basis or housemaids or common area cleaning for apartment buildings, regular shared places cleaning, end of tenancy moving in and moving out cleaning services, after construction cleaning services, commercial offices, Floor Stripping and Waxing, Hotel, Motel & Airbnb Cleaning, medical/dental facilities, restaurants, cpe / daycares cleaning, Healthcare, Dental and Medical Office Cleaning, fitness / gym cleaning, Apartment & Condo Building Cleaning  deep spring clean and spring cleaning services you are at the right place. Our house are highly trained to deliver excellent residential cleaning services throughout The Great Montreal.
Areas Covered
Pointe-aux-Trembles, Rivière des Prairies, Montréal-Nord, Anjou, St-Léonard, Montréal-Est Rosemont, Petite Patrie, St-Michel, Ahuntsic, Villeray, Plateau Mont-Royal, Outremont, Westmount, Ville Mont-Royal, Notre-Dame de Grace, Cartierville, Cote-St-Luc, Hampstead, St-Laurent, Verdun, Lasalle, Lachine, Roxboro, Dollard-des-Ormeaux, Pointe Claire, Dorval, lie Bizzard, Laval, St-Francois, Duvernay, Vimont, Auteuil, Pont-Viau, Laval-des Rapides, Chomedey, Ste-Rose, Fabreville, Ste-Dorothée, Laval-Ouest, Terrebonne, Mascouche, La Plaine, 136s-Des Filions, Lorraine, Rosemère, Boisbhand, Ste-Thérèse, Blainville, Mirabel, St-Janvier, St-Jérôme, St-Antoine, Bellefeuille, Lafontaine, St-Eustache, Deux-Montagnes, Ste Marthe sur le lac.
Boucherville, Longueuil, Ste-Julie, St-Hubert, Beloeil, Charnbly, Brossard, St-Lambert, Greenfield Park, LaPrairie