Importance of disinfecting your house due to Covid-19
/
Sunday, 14 February 2021
/
Published in
Airbnb Cleaning
,
Apartment Cleaning Services Montreal
,
Carpet Cleaning Services
,
Cleaning services
,
Condo cleaning services
,
Disinfection & Cleaning Services
,
Housekeeper
,
Move In / Move Out Cleaning Montreal
,
Pre and After Party Cleaning Services
,
Residential Cleaning Services
,
Spring Cleaning Montreal
,
Spring Cleaning Services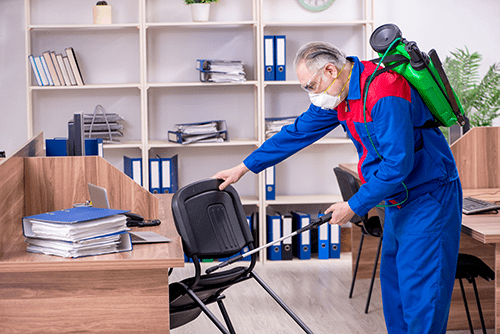 How many of you guys are aware of the basic difference between the disinfection, sanitation and the cleaning. I am sure that there are a majority of the people who aren't aware and that much know the basic difference between disinfection and the cleaning. So instead of moving forward, lets first start this article with the basic difference and then gradually move forward.
So the basic difference between the cleaning and disinfection is that cleaning means it helps to clean the basic surfaces and wipe out the germs and all whereas, on the other hand, when it comes to the disinfection, so, disinfection means to kill the germs and bacteria.
When it comes to the normal days in residential, so generally people do cleaning, and when they say or hire any professional and desire to get the deep cleaning and disinfection cleaning so, at that time, it means they are demanding both cleaning and disinfecting services for their place.
To continue this tail, when outcomes about the cleaning especially at this time so we all are quite picky and extra conscious in all ways whether it's about cleaning and anything else. And when it comes to the cleaning so now specifically no one is going to take a risk or trial of hiring any cleaning Services Company for their residential and commercial places.
But it doesn't mean, in this pandemic situation you can't get the cleaning and disinfecting services for your place.
There are some general products which you can find at your place if not then can easily buy it from your nearby supermart and get you're cleaning easily done without any asking.
Some of the sprays and products which are highly recommended for disinfection cleaning services are including
Lysol and Clorox wipes

Clorox, Lysol, and Purell disinfection cleaning sprays

Hydrogen peroxide and

Isopropyl alcohol and so on
So with the help of these sprays and wipes, you guys can easily clean your place without any worries, all you need to do is simply get these things and then start doing your cleaning from one by one where you use to generally start your cleaning.
Despite this, if you want to know more in detail related to the COVID-19 self disinfect cleaning tactics and some other commercial COVID-19 cleaning services then feel free to visit https://www.themontrealcleaners.ca/en/ this site and get your all queries solution near you in Montréal, Laval, North Shore, Longueuil, North Shore, Saint-Laurent, Greenfield Park, West Island, Dorval, Mont Royal, Blainville, Brossard, St-Hubert, Boucherville, Terrebonne, Pointe-aux-Trembles, Rivière des Prairies, Plateau Mont-Royal, Outremont, Westmount, Vieux-Montréal, Terrebonne, Saint-Eustache, Boisbriand, Île-des-Sœurs, Repentigny, Saint-Hubert, LeMoyne, Saint-Bruno-de-Montarville, Saint-Lambert, Beloeil, Chambly, Saint-Jean-Baptiste, Gatineau, Ottawa, Outaouais, Saint Sauveur, Sainte-Thérèse, Candiac, Saint-Bruno-de-Montarville, Hampstead, Ville-Marie, Sud-Ouest, Verdun, Rosemont-la-Petite-Patrie, Mercier, Hochelaga-Maisonneuve, Villeray, Saint-Michel, Parc extension, Ahuntsic, Cartierville, Anjou, Montréal-Nord, St-Léonard, Vimont, Auteuil, Saint-François, Duvernay, Sainte-Dorothée, Fabreville, Chomedey, Laval-des-Rapides, Renaud, Saint-Vincent de Paul, Pont Viau, Laval-sur-le-lac, Sainte-Rose, Île-des-Sœurs, Beaconsfield, Île Perrot, Senneville, Ste-Anne-de-Bellevue, Kirkland, l'Île Bizard, Sainte-Genevieve, Pierrefonds-Roxboro, Baie d'urfé, Montréal-Est, Dollard-Des-Ormeaux, Pointe-Claire, Lachine, Ville Lasalle, Centre-ville, Côte St-Luc, Hampstead, Montréal-Ouest, Côte-des-Neiges, Notre-Dame-de Grace, Vancouver, Granby, Quebec, Sainte-Foy – Sillery, Trois-Rivières, Beauport, Haute Saint-Charles, Shawinigan, St-Nicolas, Lévis or surrounding areas.
Our certified disinfection specialists will target critical hard surfaces such as:
Stores

Theaters

Distribution Centers

Children's Recreation Centers

Lobbies, Waiting Rooms & Reception Areas

Locker Rooms

Municipalities

Public Transportation Vehicles & Centers

Water Fountains

Shelving and Racks

Sales Counters

Stair Handrails

Elevator

Fitness Equipment

Electric and Electrostatic Spraying

Residential cleaning services

throughout The Great Montreal.
Summary
Article Name
Importance of disinfecting your house due to Covid-19
Description
Importance of disinfecting your house due to Covid-19. We are the best Montreal Cleaning Lady Cleaning Maids Services, House Cleaning & Maid Services in Montreal.
Author
Publisher Name
Publisher Logo