Be-Spoken House Cleaning Service
/
Sunday, 08 March 2020
/
Published in
Airbnb Cleaning
,
Apartment Cleaning Services Montreal
,
Area Rug Cleaning
,
carpet cleaning
,
Cleaning services
,
Condo cleaning services
,
Floor Waxing and Stripping Services
,
Housekeeper
,
Move In / Move Out Cleaning Montreal
,
Pre and After Party Cleaning Services
,
Residential & Commercial Cleaning Guide
,
Residential Cleaning Services
,
Spring Cleaning Montreal
,
Spring Cleaning Services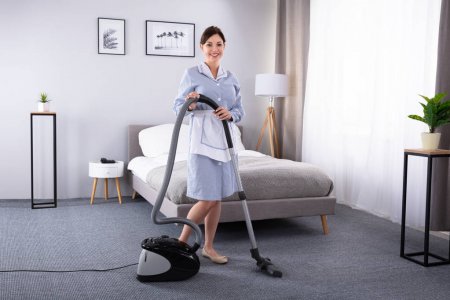 We understand who wants to do cleaning after returning from a long hectic day; It is always hard to have your house cleaned in working days no one have time to make it clean until weekend and when weekend comes how many people want to spend their weekends with cleaning the house, Airbnb, Apartment or condo, Of course, no one! So here we go and provide professional house cleaning services throughout Montreal, Laval, Longueuil, North Shore, South Shore, Quebec, Lévis and suburb areas.
We offer to be spoken house cleaning service in Montreal, and you will feel glad to know that we are a local and fully insured cleaning company. Of course, if you're a working person who works six days a week and has only a day to rest and do other stuff you might not be putting that resting day to serve on these type of things you will always prefer to do other stuff which cheers you up and makes you ready to work for different weekdays.
Well, we will not hesitate to say that we are the best cleaners in town with almost all cleaning services we offer and the main thing is we are people who provide best domestic cleaning in all the city with benefits of being insured (Damage-free service or we'll pay).
There are various cleaning services we provide for houses because we understand it is not very easy to clean a home which has 5+ Rooms, 4+ Bathrooms, Carpets, Rugs and a lot more.
To give you an idea some of the popular high demand services: (But we are not limited to only this)
Gutter Cleaning Service

Garage Cleaning Service

Roof Cleaning Service

Fan Dirt Cleaning Service

Duct Cleaning Service

Driveway Cleaning Service

Office Cleaning Services
As I have mentioned above, we are a professional cleaning company who provides A-Z with all cleaning services for houses and homes.
The Montreal Cleaners has years of experience and have many proven five-star reviews that are from the people who love what we do for them and are returning customers. They don't look anywhere when they need a house cleaning service due to the reputation we have made in their sight.
While cleaning a house or home, we feel that there should be an insured company who does this work this is highly recommended by people to use an insured company because this can never ignore at any cost. If anything happens to your valuables, who will be the responsible person? Have you asked this question to yourself? Of course, a cleaning company who is doing the job should take this responsibility to take care of this. If they are not insured NEVER USE THAT COMPANY FOR YOUR ASSET.
You must be thinking why I should hire you instead of other cleaners.
So here is the appropriate answer to your excellent questions!
We've Experienced
The cleaners need to have experience in what they do. Their job is equally severe as a cashier in the banking sector. They are the people who will be responsible if any damages happen or any other bad thing occurs. Many people ignore this point for discounted rates while this is the most prioritised thing which needs to consider while hiring a cleaner for your assets like a house or home.
Cleaners Who Are Trained By Professionals
All the staff of our company is professionally trained and highly equipped with upgraded tools with the latest methodologies to implement the best of best cleaning service for our customers. So when it comes to professionalism, we can say proudly that no one can beat us on that. Equipment and handling of that equipment also play an essential part in professional cleaning because no one wants to bare the damage on his/her commercial asset, and for that, we provide insurance on every cleaning job we do.
Always puts Customer First Methodology
We are the kind of people that always puts its customer first. No matter what is the reason, we always take our customer right, and that's what put more value to the people we work. They know how we do and what we do. Our returning customers are always stress-free with providing us with any cleaning job, and the reason behind this is honesty, trust and reliability.
To book your residential cleaning service, you're just one call away. Grab your phone and dial our number and we will provide you with a reasonable cost of your work within 24 hours.
The Montreal Cleaners, Les Nettoyeurs de Montréal, Les Nettoyeurs de Québec, Nettoyage de Tapis, Ménage Totaland Femme ménage Montréal are the premier affordable residential and commercial cleaning services.
Either it's for a deep cleaning, moving in cleaning or moving out cleaning or on a regular basis, daily, weekly or monthly basis or housemaids or common area cleaning for apartment buildings, regular shared places cleaning, end of tenancy moving in and moving out cleaning services, after construction cleaning services, commercial offices, Floor Stripping and Waxing, Hotel, Motel & Airbnb Cleaning, medical/dental facilities, restaurants, cpe / daycares cleaning, Healthcare, Dental and Medical Office Cleaning, fitness / gym cleaning, Apartment & Condo Building Cleaning  deep spring clean and spring cleaning services you are at the right place. Our housemaids are highly trained to deliver excellent residential cleaning services throughout The Great Montreal.
Commercial, Office and Residential Cleaning Services
Commercial, Office and Residential Cleaning Services
Be-Spoken House Cleaning Service
Provider Name
The Montreal Cleaners
,
1200 McGill College Avenue, Suite 1100
,
Montreal
,
Quebec
-
H3B 4G7
,
Telephone No.1844 294 2670
Montreal
Montreal, Longueuil, Laval, Quebec, Québec, Lévis, Gatineau, Blainville, Brossard, Boucherville, St-Hubert, Pointe-aux-Trembles, Rivière des Prairies, Plateau Mont-Royal, Outremont, Westmount, Châteauguay, Griffintown, Bonaventure, Auteuil, Rive Nord, Rive Sud, ​Chomedey, Duvernay, Fabreville, Îles-Laval, Laval-des-Rapides, ​Laval-sur-le-Lac, Laval-Ouest, Pont-Viau, Sainte-Rose, Sainte-Dorothée, Saint-François, Saint-Vincent-de-Paul, Vimont, Rosemont, Ahuntsic, Cartierville, Ville St-Laurent, Anjou, Montréal-Nord, Rivière-des-Prairies, Pointe-aux-Trembles, St-Léonard, Île-des-Sœurs, Beaconsfield, Île Perrot, Senneville, Ste-Anne-de-Bellevue, Kirkland, Île Bizard, Montréal-Est, Dollard-Des-Ormeaux, Dorval, Pointe-Claire, Lachine, Ville Lasalle, Centre-ville, Vieux-Montréal, Côte St-Luc, Hampstead, Westmount, Outremont, Montréal-Ouest,Mont-Royal , Côte-des-Neiges, Notre-Dame-de-Grâce, Verdun, Boucherville, Varennes,Longueuil,St-Hubert,St-Lambert , Brossard, La Prairie, Ste-Julie, St-Bruno, Saint Bruno de Montarville, Beloeil, St-Hilaire, St-Basile-le-Grand, Chambly, La Cité-Limoilou, Les Rivières, Sainte-Foy, Sillery, Cap-Rouge, Charlesbourg, Beauport, La Haute Saint-Charles
DescriptionBest Residential and Commercial Cleaning Services Company in Montreal The Montreal Cleaners is the best residential and commercial cleaning company in Montreal.
Be-Spoken House Cleaning Service. We are the best Residential Apartment & Condo Green Cleaning Services Montreal Housemaids Services & Domestic Cleaning Services, Residential House & Apartment Cleaning Services Montreal, Apartment Cleaning Services Montreal, Regular Residential House Cleaning Services Gatineau Ottawa, House Cleaning & Maid Services in Montreal, Laval, Longueuil. High Quality Maid Cleaning. Call us for a free quote.