Best Residential House Cleaning Company
We will work with you to establish a Residential House cleaning and sanitization program that works best for you and your environment. Trust us for your cleaning needs. Feel free to contact us for a free quote.
Best House Cleaning Services
The Montreal Cleaners provides high quality cleaning service to ensure your home, condo, apartment and office are cleaned, disinfected and maintained to the highest standards. Our Montreal maids housekeeping work around your schedule. We can come to clean each week, biweekly, monthly or even daily or every other day at times to suit you. Our house cleaning service is flexible and affordable. We have experience and provide personalized residential cleaning service to facilitate your life on a day to day basis. Our staff is highly trained, bonded and fully insured. At The Montreal Cleaners protecting the environment is of paramount importance to us. That's why we use organic, eco-friendly efficient cleaning solutions. We are happy to make your home spotless in no time in Montreal, Laval, Longueuil, North Shore, South Shore, Quebec, Lévis, Blainville, Brossard, Boucherville, Gatineau, Ottawa, Outaouais, Châteauguay, Griffintown, Bonaventure, Plateau Mont-Royal, Vieux-Montréal, Terrebonne, Saint-Eustache, Boisbriand, Île-des-Sœurs, Repentigny, Rivière des Prairies, Pointe-aux-Trembles, Westmount, Saint Sauveur, Sainte-Thérèse, candiac, Saint-Bruno-de-Montarville, Hampstead, Verdun, Outremont, Granby, Québec, Montérégie, Sherbrooke, Estrie, LeGardeur, Lachenaie, Ste-Thérèse, Deux-Montagnes, Saint-Eustache, Sainte-Rose, Laval sur le Lac, Auteuil, Chomedey, Duvernay, Fabreville, Ste-Dorothée, St-François, St-Vincent-de-Paul, Vimont, Pont-Viau, Saguenay, Lévis, Mauricie, Trois-Rivières, Terrebonne, Lanaudière, Baie-d'Urfé, Beaconsfield, Côte-Saint-Luc, Dollard-des-Ormeaux, Dorval, Hampstead, L'Île-Dorval, L'Île-Perrot, Montréal-Est, Montréal-Ouest, Mont-Royal, Pointe-Claire, Sainte-Anne-de-Bellevue, Gracefield, Maniwaki, Thurso, Alma and the surrounding regions.
Residential cleaning checklists take into consideration the size of your house, condo or apartment, your choice of basic or deep cleaning services or regular cleaning, and anything else which you would like us to pay particular attention to.
Entrance Area

 
Clean entrance door

Clean light switches

Clean skirting boards 

Vacuum carpet

Wash floor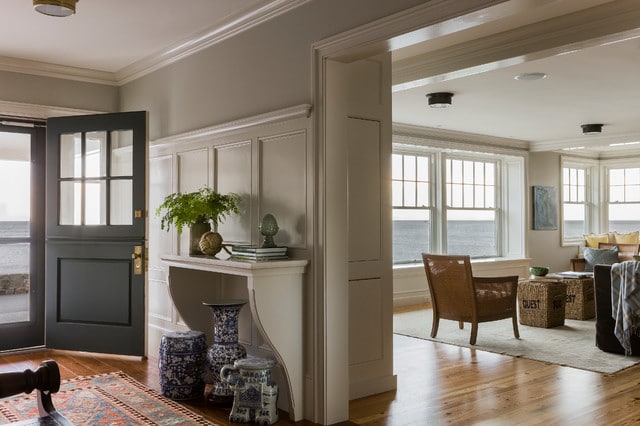 Kitchen 
Clean door, light switches 

Clean inside/outside microwave, toaster, hob

Clean countertops

Wash cabinet faces and appliances

Outside kitchen cupboards

Clean, Wash and scrub sinks

Clean all surfaces

Dust and wipe all reachable surfaces

Empty dishwasher

Wipe door handles and light switches

Wipe mirrors and glass fixtures

Vacuum carpet

Wash & Mop all floors

Empty bin & Take out trash and recyclables
Living room 
Tidy up 

Tidying sofa

Clean door, light switches, skirting boards

Clean mirrors and tables

Dust all surfaces

Windows

Vacuum carpet

Wash floor

Empty bin
Bedrooms and Common Areas 
Make beds and change linens 

Tidy up

Wipe door handles and light switches

Making beds, light switches, skirting boards

Wipe & Clean mirrors and glass fixtures

Dust & wipe all reachable surfaces

Clean inside windows and window sills

Vacuum carpet

Wash & Mop all floors

Empty bin

Take out trash and recyclables
Bathrooms 
Clean door, light switches, mirrors 

Clean and de-scale bath, showers (including doors and tiles) wash basins

Dust and wipe all reachable surfaces

Clean and disinfect toilet and toilet seat

Wash and sanitize toilet, shower and sink

Clean inside windows and window sills

Wipe mirrors and glass fixtures

Empty bin

Vacuum carpet

Wash & Mop all floors

Wipe door handles and light switches

Take out trash and recyclables
For high quality service, we suggest that we come to your house or office to inspect and evaluate the area that requires cleaning. This will be done at absolutely No Cost.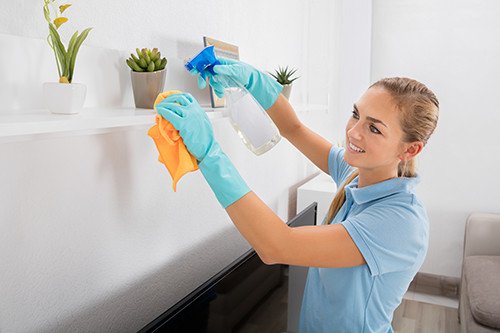 Your house may be clean and organized for the time being. However, the intensity at which there is dust rocking around in your closet is unimaginable.
We often jump shoes and clothes that we don't usually wear to the store for a certain time and then need to remember about them. Soon enough, we see that there is a huge clutter piled up in the closet. In order to hide ourselves from these messy situations, we often stop paying attention to the closet.
There is no denying the fact that your closet also deserves the right set of attention, whether it be housekeeping or the organization of cleanliness!
Organizers can be a great way to start measuring your project size. If you purchase organizers, they can help you organize and categorize different items in the closet within a given space. If you don't have enough space in your closet, you can determine the different organizer sections to provide categorization.
Some people prefer to build organizer sections in their closets. Don't panic if you don't have enough room in your closet. You can choose multiple options, such as hanging shoe racks, the back of the door closet, and shelving for different sections.
It is common for most projects not to offer rack space. If you have too many clothes to fit, you can always choose a small dresser and a clothes rack. It is common for people to go for this choice when they have plenty set of clothes to place but limited space.
Whenever you are trying to clean the closet, remove everything from its space so that you can try to find new ways to allocate space. When you have clear space, you can start from scratch to imagine new ways to place your items in a large number of items.
Therefore, it can be overwhelming for you to decide whether and where to place an item. We suggest you place every item based on different words down sections so that you are clear about what section belongs to what type of items.
Get Rid of Items:
Decluttering your items from your closet can be a great help. You can look for items that you do not even remember wearing anymore. These items can be your jewelry, shoes, clothes, or accessories.
The best choice you can go for is whether to keep them, toss them away, or donate yourself to someplace else. This donation or selling can provide you with instant space in your closet, as well as profit or gratification in the longer run.
Once you have taken out everything from the closet, it is time to clean it deeply. We suggest you clean it from top to bottom so that the dust particles are fixture from one shop to another and you have scrubbed every wall in the best manner possible.
When you are wiping down the shelves, the scrubbed particles though towards another shelf. Therefore you have to make sure that you are starting from the top so that every dust particle is wiped away from the closet.
Group Similar Items Together:
One sack you need to pack. You need to prepare there, there. Before you start facing things, make sure you are using different items, such as smaller bins and baskets, to hold similar items in place.
You can get a shoe cubby to place your shoes. A small section of small drawers can work well to fold clothes and place them. There must be some items that you use more than others. This is going to be a specific section that stores your comfort clothes.
Create a Labeling System:
You may set up a labeling system to keep you organized. You'll be able to identify objects and locate what you need more quickly with the aid of a labeling system. Make careful to name each storage container once you buy them.
Having a label that describes the contents of the container is still helpful, even if you use clear bins. When storing your winter sweaters, for instance, group them all together in a large bucket and give them the label "winter sweaters." When entering your closet, place the label on the side of the bin that faces you.
If you're wondering how to keep your housekeeping chores aligned, it is a bit pretty simple task to perform. However, if you have a lot of duties to keep up with everyday tasks, there is an effective solution for you. Hiring professional health screening officers can help you avail multiple maid services ranging from one-time cleaning to reoccurring ones in Montreal, Laval, North Shore, Longueuil, North Shore, Québec, Lévis, Trois-Rivières, Gatineau, Ottawa, Ahuntsic, Anjou, Baie-d'Urfé, Beaconsfield, Côte-des-Neiges, Côte-Saint-Luc, Downtown Montreal, Dorval, Hampstead, Hochelaga-Maisonneuve, Kirkland, Lachine, LaSalle, Plateau-Mont-Royal, Sud-Ouest, Mercier, Mile End, Montréal-Est, Montreal North, Notre-Dame-de-Grâce (NDG), Outremont, Pierrefonds-Roxboro, Pointe-Claire, Pointe-Saint-Charles, Rosemont-La Petite-Patrie, Sainte-Anne-de-Bellevue, Saint-Laurent, Saint-Léonard, Saint-Michel, Senneville, Verdun, Ville-Émard, Villeray, West Island, Westmount, Auteuil, Chomedey, Duvernay, Fabreville, Îles-Laval, Laval-des-Rapides, Laval-Ouest, Pont-Viau, Sainte-Dorothée, Sainte-Rose, Saint-François, Saint-Vincent-de-Paul, Saint-Hubert, Greenfield Park, LeMoyne, Saint-Lambert, and surrounding areas.
This means that you can relieve the burden of your shoulders when it comes to offering services. A special service such as The Montreal cleaners can provide you with the best solutions and effective results. Get your quote now after checking their cleaning services at https://www.themontrealcleaners.ca/ and make your cleaning tasks easier!
Either it's for a deep cleaning, moving in cleaning or moving out cleaning or on a regular basis, daily, weekly, biweekly or monthly basis or housemaids or common area cleaning for apartment buildings, regular shared places cleaning, end of tenancy moving in and moving out cleaning services, after construction cleaning services, commercial offices, Floor Stripping and Waxing, Hotel, Motel & Airbnb Cleaning, medical/dental facilities, restaurants, cpe / daycares cleaning, Healthcare, Dental and Medical Office Cleaning, fitness / gym cleaning, Apartment & Condo Building Cleaning  deep spring clean and spring cleaning services you are at the right place. Our house are highly trained to deliver excellent residential cleaning services throughout The Great Montreal.
Our Cleaning Services in Montreal
Janitorial services in Montreal

Furniture cleaning in Montreal

Pressure washing in Montreal

Ventilation & duct cleaning in Montreal

Bulb & ballast replacement in Montreal

Office Cleaning in Montreal
Our cleaning services extend to all kinds of Montreal businesses such as:
Commercial Cleaning Services

Office Cleaning Services

Professional Offices

Medical & Dental Clinics

Office Buildings

Daycare & School

Day Care Centers

Clinics

Restaurants

Churches/Places of Worship

Medical Facilities

Retail Stores
Areas Covered
Pointe-aux-Trembles, Rivière des Prairies, Montréal-Nord, Anjou, St-Léonard, Montréal-Est Rosemont, Petite Patrie, St-Michel, Ahuntsic, Villeray, Plateau Mont-Royal, Outremont, Westmount, Ville Mont-Royal, Notre-Dame de Grace, Cartierville, Cote-St-Luc, Hampstead, St-Laurent, Verdun, Lasalle, Lachine, Roxboro, Dollard-des-Ormeaux, Pointe Claire, Dorval, lie Bizzard.
Laval, St-Francois, Duvernay, Vimont, Auteuil, Pont-Viau, Laval-des Rapides, Chomedey, Ste-Rose, Fabreville, Ste-Dorothée, Laval-Ouest, Terrebonne, Mascouche, La Plaine, 136s-Des Filions, Lorraine, Rosemère, Boisbhand, Ste-Thérèse, Blainville, Mirabel, St-Janvier, St-Jérôme, St-Antoine, Bellefeuille, Lafontaine, St-Eustache, Deux-Montagnes, Ste Marthe sur le lac.
Boucherville, Longueuil, Ste-Julie, St-Hubert, Beloeil, Charnbly, Brossard, St-Lambert, Greenfield Park, LaPrairie