Tuesday, 29 November 2016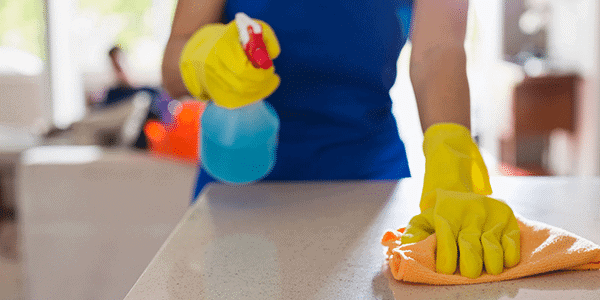 Montreal is the second biggest city in Canada. The jewel of Montrealers and the pride of Québec. It goes without saying that as the city grows its need in cleaning grows too. Certainly, there are dozenz of companies serving this sector. Their experience and quality varies from one company to another. Each cleaning company is trying to promote its services through correct and fair tools or by using rounded about ways of commercial campaigns. The demand in residential cleaning is significantly growing day after day. The need for clean environment, pure air and healthy like apartments, condos or in a nutshell homes is a real need for the Montrealers. Cleaning your home yourself is becoming a hard task due to the hectic life one is leading in a big city like Montreal.
Residential cleaning industry is growing at an incredible pace. People are looking for a more healthy and sanitary environment, yet they do not have time to do it on their own. This represent an incredible opprtunity for the cleaning company located in the GMA, GREAT MONTREAL AREA. The needs in residential cleaning is in constant growth. However, the world community environmental issues concerns is puting more pressure on companies offering cleaning services to modify their old ways of providing cleaning solutions. They are under control and their continuity is tributed to how  and  to what extent they abide by the rules. Residential cleaning companies have been making money so far. Now it is time to give back to community. People are more concerned nowadays with sustainable cleaning services, not necessarily green. Residential service providers must assume their responsibility in compliance with all applicable laws and regulations. They should implement some standard operating procedures which may inclue the following:
Environementally preferable products

Accident management and safety procedures. Be bonded and fully insured

Handling use of chemicals and disposal

Training needs for staff

Use of cleaning tools such as cleaning cloths, mops and the materials should not be extended to other areas for safety mesures.

Cleaning cloths, vacuum and mop heads have to be sanitized (doorknobs and telephone hand sets are to be sanitized on a regular basis)

Trash can liners are of great importance .

Residential cleaners have to purchase plastic bags and liners. These have to be oxo biodegradable.
Green cleaning concept is unfortunately becoming a commercial logo, nothing else than a mere commercial hook. That's why, as far as Québec is concerned, more and more regulations have been put into force defining rights and obligations.
The green cleaning topic is of paramount importance when it comes to residential cleaning services. A full detailed, to the point article will be provided in near future.