The Best Basement Cleaning Services
The Montreal Cleaners is the leading cleaning company providing the best quality basement cleaning service at possible low rates. Our Montreal Maids serve you in all types of cleaning services.
One of the most cluttered places in your basement and usually people don't pay attention to its cleaning. You may keep your spare tools, paint buckets, tires, broken and repairable furniture and many other things there. In short, you stay almost every additional object there in the basement. As there is a massive amount of clutter and material things, people feel a headache to clean it.
If you want to keep it clean and you don't have ample and energy to clean it. Let us know about your requirements and needs relating to cleaning. We at The Montreal Cleaners provide you with the best quality Basement Cleaning Services. Rearrange all the objects over there and make space for new things. There are some tasks which require more labour force and energy to disinfect that. Basement Cleaning Service itself a labour-intensive job and require time and energy. Our professional Montreal maids cleaners and well-trained household not only have that needed power, but they possess all the necessary skills and expertise to clean it.
Our Basement Cleaning Service Tasks
Wipe off the dust buildup from the ceiling fans, lights, and stainless steel fixture

Thoroughly clean the furniture

Clean the mirrors and glasses

Clean all the horizontal and vertical surfaces

Windows, walls, doors, and baseboard cleaning
Remove the dust buildup from floor

Remove and replace the trash bags

Wash and vacuum the floor
These are the essential tasks which we perform in basement cleaning services. We deliver all of these cleaning tasks with full care and attention and make sure you get a neat, clean, tidy, and hygienic place.
Wiping off the dust
The first thing we do it to put all the objects out of the basement and start cleaning off the dust from the ceiling. There may be dust buildup on the fans and ceilings. Our professional cleaners and Montreal Maids deal with dust accumulation efficiently. If there are any cobwebs in the upper corners and on the roof, our professionals maids and housekeepers remove them at priorities. There may be rust spots on the stainless steel fixture we remove the spots from there.
Thorough Furniture Cleaning
People keep their spare and repairable furniture in the basement. The furniture cleaning is also a part of Basement Cleaning. We at The Montreal Cleaners are the professional and leading cleaning company, understand the value of your assets. We remove all the dust from there and keep them protected from further buildup.
Walls, Windows, Doors, and Baseboard Cleaning
We perform a thorough and comprehensive cleaning considering every portion of your basement. Our cleaning staff has strict instruction not to overlook and ignore even a small detail. They wipe off dust accumulation and spots from the walls, doors, windows, and the baseboard you have in your basement.
Dusting, vacuuming and washing the floor
All the dust, dirt, trash, and mess falls on the floor that needs to be cleaned. Our professional cleaners provide you with thorough floor cleaning services as well. They remove all the grime, grease, and spills spots from the floor surface.
These are the critical basement cleaning tasks which we perform. You can hire our cleaning services any time you need it. Our cleaners will lead you to the next level of quality services.
We provide residential regular, one time home cleaning services, deep cleaning services, office cleaning services, green cleaning services, moving in/out cleaning services, spring cleaning, commercial cleaning, Janitorial Services, apartment & condo cleaning services, airbnb cleaning services, renovation / construction cleaning services, Pre and After Party Cleaning Services, end of tenancy / lease cleaning services, Montreal maids services,...

For high quality service, we suggest that we come to your house or office to inspect and evaluate the area that requires cleaning. This will be done at absolutely No Cost.
The Montreal Cleaners is the best residential and Commercial office cleaning company in Montreal. Detail-oriented, eco-responsible, high Quality and cost-efficient.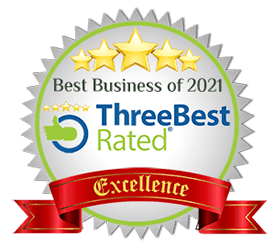 Wednesday, 23 December 2020
/
Published in
Airbnb Cleaning
,
Apartment Cleaning Services Montreal
,
Cleaning services
,
Commercial Cleaning Services
,
Condo cleaning services
,
Floor Waxing and Stripping Services
,
Housekeeper
,
How-to Articles
,
Janitorial Services
,
Move In / Move Out Cleaning Montreal
,
Office Cleaning Montreal
,
Residential Cleaning Services
,
Spring Cleaning Montreal
,
Spring Cleaning Services
,
Window Cleaning Services
The Montreal Cleaners is a fully insured, professional office cleaning company that has been providing services for over 10 years. Our commercial cleaning company service downtown Montreal offices as well as The Great Montreal Area, GMA. A clean and organized office is your business key to success. A pleasant office is highly inviting for your customers but also impacts your employees whole productivity. Our expert cleaners are specifically trained to meet your office cleaning needs. Our cleaning services can be provided depending on your office cleaning requirements. It can be daily, weekly, bi-weekly or monthly. 
The Montreal Cleaners is the premier office cleaning provider in Montreal, Laval, Longueuil, North Shore, South Shore, Gatineau, Ottawa, Quebec, Lévis and suburb areas.
The Montreal Cleaning has been keeping the houses, condos and apartments of Montrealers maids for over 15 years. We are the best house cleaning company throughout Montreal, Longueuil, Laval, North Shore, North Shore, Saint-Laurent, Greenfield Park, West Island, Dorval, Mont Royal, Blainville, Brossard, St-Hubert, Boucherville, Terrebonne, Pointe-aux-Trembles, Rivière des Prairies, Plateau Mont-Royal, Outremont and Westmount, Vieux-Montréal, Terrebonne, Saint-Eustache, Boisbriand, Boucherville, Île-des-Sœurs, Repentigny, Rivière des Prairies and Pointe-aux-Trembles, Gatineau, Ottawa, Outaouai, Westmount, Brossard, Saint Sauveur, Sainte-Thérèse, candiac, Saint-Bruno-de-Montarville, Hampstead, Verdun, Outremont, Plateau-Mont-royal, Vancouver, Granby, Quebec, Gatineau, Sainte-Foy – Sillery, Trois-Rivières, Beauport, Haute Saint-Charles, Shawinigan, St-Nicolas, Lévis or surrounding areas. Our well trained maids will clean your house in a sustainable way by using efficient organic solutions. You can schedule your home cleaning services depending on your time and budget. All our house maids are experienced, background checked, fully bonded and insured. They are equipped with most advanced house cleaning equipment. The Montreal Cleaners offers superior quality residential cleaning services at a very competitive price. Our standard home cleaning includes everything you would expect from high caliber cleaning company. We regularly run inspections to ensure the job is pefectly done. Our ultimate goal is that you are 100% satisfied with our services. Modesty apart, we are the best house maid cleaning company in the Great Montreal Area.
If you are looking for the best house cleaning services in Montreal, Longueuil, Laval, Blainville, Brossard, Boucherville, St-Hubert, Pointe-aux-Trembles, Rivière des Prairies, Plateau Mont-Royal, Outremont and Westmount then The Montreal Cleaners is your best choice. Our experienced house maids are at your service. They will make your house, condo or apartment sparkling new again. We will provide you with high quality residential home cleaning at the price you can afford. Our objective is that you come home and relax after a hectic day. Our maids and cleaners are competent and ambitious. Hiring process makes sure that our cleaners love what they do. And for your peace of mind all our housemaids are screened bonded and fully insured. At The Montreal Cleaners the environmental factor is a priority. That's why we use quality ecological and efficient cleaning solutions as well as most advanced house cleaning equipment.
Montreal Cleaning Maids Services
Are you looking for a reliable Montreal cleaning maid services ?
Then you are at the right place. The Montreal Cleaners is happy to provide you with high quality maids services throughout Montreal, Longueuil, Laval, Blainville, Brossard, Boucherville, St-Hubert, Pointe-aux-Trembles, Rivière des Prairies, Plateau Mont-Royal, Outremont and Westmount. We offer a very thorough house cleanings. Our maids are qualified and punctual. They will show up on time, clean your home in a sustainable responsible way by using organic detergents and modern equipment. Our cleaning maids are nice people that will spend the necessary time and attention to details. They will sweep and vacuum the floors and the furniture the way they should be done. Whether you live in your home or you are moving to a new apartment or condo, hire The Montreal Cleaners and they will do an amazing job for you. Our cleaning maids will go above and beyond to clean most difficult areas such as behind the fridge, inside the oven and inside the cupboards.
Either it's for a deep cleaning, moving in cleaning or moving out cleaning or on a regular basis, daily, weekly, biweekly or monthly basis or housemaids or common area cleaning for apartment buildings, regular shared places cleaning, end of tenancy moving in and moving out cleaning services, after construction cleaning services, commercial offices, Floor Stripping and Waxing, Hotel, Motel & Airbnb Cleaning, medical/dental facilities, restaurants, cpe / daycares cleaning, Healthcare, Dental and Medical Office Cleaning, fitness / gym cleaning, Apartment & Condo Building Cleaning  deep spring clean and spring cleaning services you are at the right place. Our house are highly trained to deliver excellent residential cleaning services throughout The Great Montreal.
Areas Covered
Pointe-aux-Trembles, Rivière des Prairies, Montréal-Nord, Anjou, St-Léonard, Montréal-Est Rosemont, Petite Patrie, St-Michel, Ahuntsic, Villeray, Plateau Mont-Royal, Outremont, Westmount, Ville Mont-Royal, Notre-Darne de Grace, Cartierville, Cote-St-Luc, Hampstead, St-Laurent, Verdun, Lasalle, Lachine, Roxboro, Dollard-des-Ormeaux, Pointe Claire, Dorval, lie Bizzard.
Laval, St-Francois, Duvernay, Vimont, Auteuil, Pont-Viau, Laval-des Rapides, Chomedey, Ste-Rose, Fabreville, Ste-Dorothée, Laval-Ouest, Terrebonne, Mascouche, La Plaine, 136s-Des Filions, Lorraine, Rosemère, Boisbhand, Ste-Thérèse, Blainville, Mirabel, St-Janvier, St-Jérôme, St-Antoine, Bellefeuille, Lafontaine, St-Eustache, Deux-Montagnes, Ste Marthe sur le lac.
Boucherville, Longueuil, Ste-Julie, St-Hubert, Beloeil, Charnbly, Brossard, St-Lambert, Greenfield Park, LaPrairie